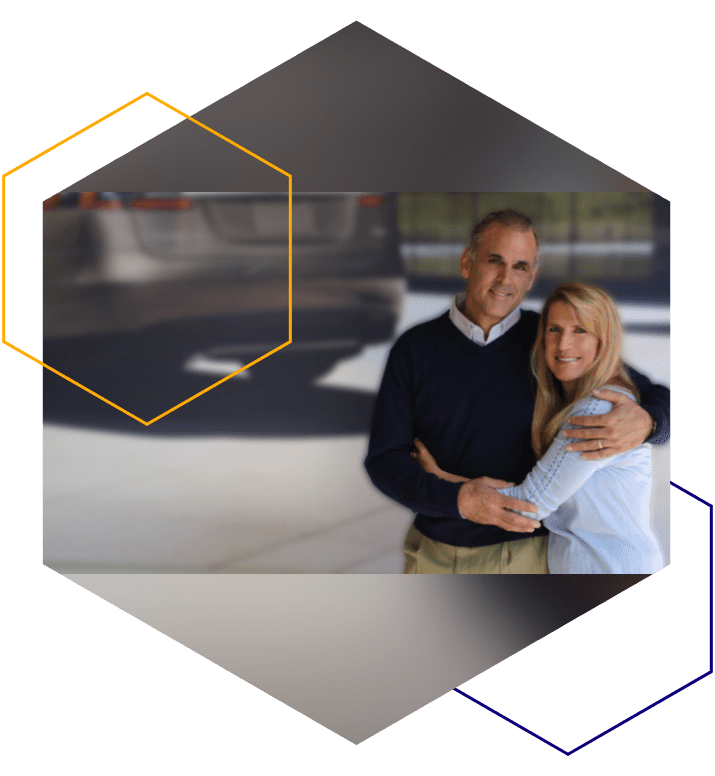 Welcome to Integrity Electric
In 1993, Jerry Thompson and wife Kari founded Marin County based Integrity Electric, Inc. with the goal of providing outstanding service, consistent quality and integrity on every level of the organization. It proved to be a worthy goal! Today, Integrity Electric is well established as a 'company you can count on' with a loyal following here in Marin county.
Integrity Electric, Inc., proud to be a Diamond Certified rated company, specializes in both residential and commercial installations. As a service company, we offer well-stocked service vehicles with skilled electricians who consistently strive for quality and excellence. Known for our professionalism and quick response, Integrity Electric is dedicated to providing exceptional service and building long-term relationships. We stand behind all that we do and offer a full satisfaction guarantee.
As a team, Jerry and Kari Thompson have strong discernment in identifying excellent talent. As a result, Integrity Electric has the good fortune to be associated with an exceptionally efficient, skilled, trustworthy and fun group of office and electrical employees: 'The Integrity Electric Family.'
The entire dedicated group at Integrity Electric believes that treating customers with fairness, respect and professionalism is truly vital. From our friendly and efficient office staff to our uniformed, clean and courteous electricians, we're confident that your overall experience with Integrity Electric will be positive.
Owner Jerry Thompson believes, "in business all you have is your reputation – happy customers are the best advertisement."
Now in our 29th year of operation, aiming for integrity and honesty in all our business dealings has been and continues to be our winning formula!
Integrity Electric
Testimonials
We're confident that your overall experience with Integrity Electric will be positive. Yet, you need not take our word for it. Listen to what some of our customers have to say!
George and Lee were excellent!
Sherri Freeman, Kentfield
Excellent job… Extraordinary service. Thank you!
Dr. Robert J. Smith, Corte Madera
Integrity is the only electrical contractor I use. Our family owns several rental properties and integrity is always prompt, fair, and yes, always works with integrity.
Cordie Traber, San Rafael
You were right on time and performed the work quickly and effectively.
Julie Ann ware-Lea, Mill Valley
Efficient, pleasant, what a pleasure!
Janet Ellinwood, San Rafael
Andrew Engle, Mill Valley
The service, quality of work and customer orientation was exceptional. You could not have been better.
Sabrina Spencer, San Rafael
Your workmen are exceedingly polite and helpful.
Merilee Colton, San Rafael
I have used Integrity Electric for multiple problems both in my home and in rental property. I rate the quality of work performed as excellent.
Helen Kelly, Mill Valley
It's always a pleasure to work with you!
Gregory Harvey, San Rafael
After several weeks of phone calls to another electric company, we called you. Your response was excellent. I will gladly refer all my friends and neighbors to you.
Samantha Tuttle, San Rafael
You were the greatest! Many thanks.
David & Kimberly Brody, Tiburon
Excellent service. I will definitely use Integrity Electric again and refer friends.
Daniel Osborne, Larkspur
Nice to find an electrician who can do the job efficiently, reliably and completely.
Wolfgang Sheppard, San Rafael
Being a working woman, having someone arrive at the time promised is very important!
Mrs. Ripp, Mill Valley
I was very impressed by your quick response and your thorough follow-up. It's great to know there are companies who care what the customer thinks!
Patricia Taylor, Novato
Thanks for the great job. I appreciate your flexibility and versatility for my separate needs.
Phil Marshall, Marshall Arts, San Rafael
Thank you for being business-like and professional. Great Job!
Janet & Bruce Minkiewicz, Novato
You were very nice and courteous and were excellent on follow up phone calls.
Gail Shahan, San Anselmo
Excellent service- courteous, professional and willing to be of service – to do whatever was needed to get the job done. A+
Chris Mancebo, San Rafael
Jerry was very cordial and courteous. Also, he had a friendly attitude and a great smile!
Trenet Reed, Sausalito
What an impressive, hardworking bunch! Exceptional quality, service and value.
Bob Lekven, Mill Valley
We're very happy. Very professional, competent – will use again.
Larry Thorpe, Kensington
The work you did at 16-32 Bulkley is excellent. The clients are very satisfied with the end product. Thank you for your professionalism. It is a pleasure to work with you.
Julie Frick, Sausalito
Your direct communication with us, sensitivity to our budget and all-around great customer service set you apart. Your arrival was like a breath of fresh air in the midst of the complete chaos.
Rian Sandberg, San Rafael, Sandberg Bookkeeping Services
Went out of his way late in the day to accommodate my schedule. Thanks for the help.
Glen Smith, San Rafael
Thanks for the timely manner in installing the smoke detectors. It's nice to find a company that keeps its word. You started on the day you said and finished before schedule.
Pat Jordan, Prudential Property Mgt.
I will recommend you anytime!
Erika Leuthold, Larkspur
You're a pleasure to work with. You help make our job easier. Keep up the great work!
Pamela McLaughlin, Corte Madera, McLaughlin Property Management
Integrity Electric
Mission Statement
To achieve the very highest standards of operation in every area of our organization to become synonymous with the word: integrity. To earn the trust and respect of all individuals who come into contact with our organization resulting in long-term, mutually satisfying relationships. To earn and maintain a reputation as "A Company That Can Be Counted On" and be a blessing to our community.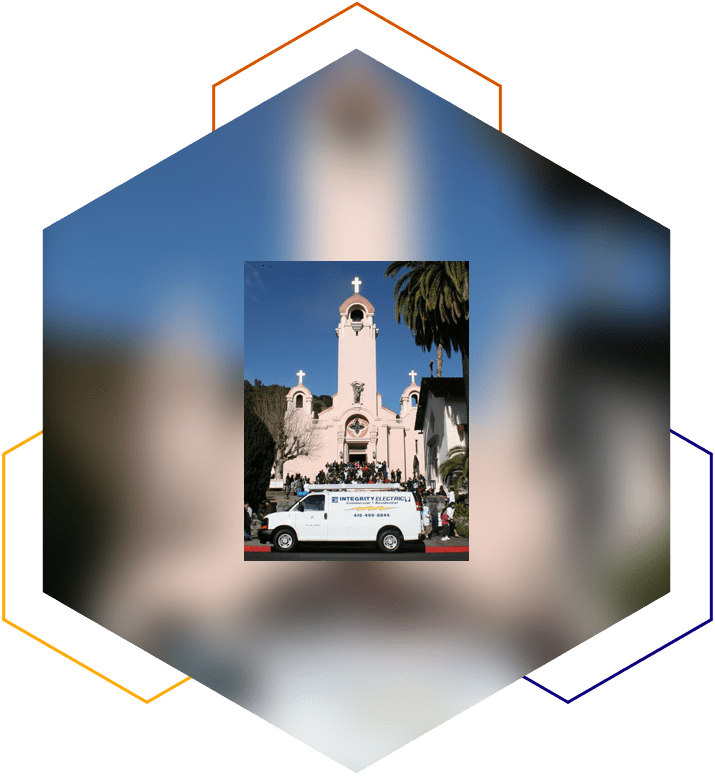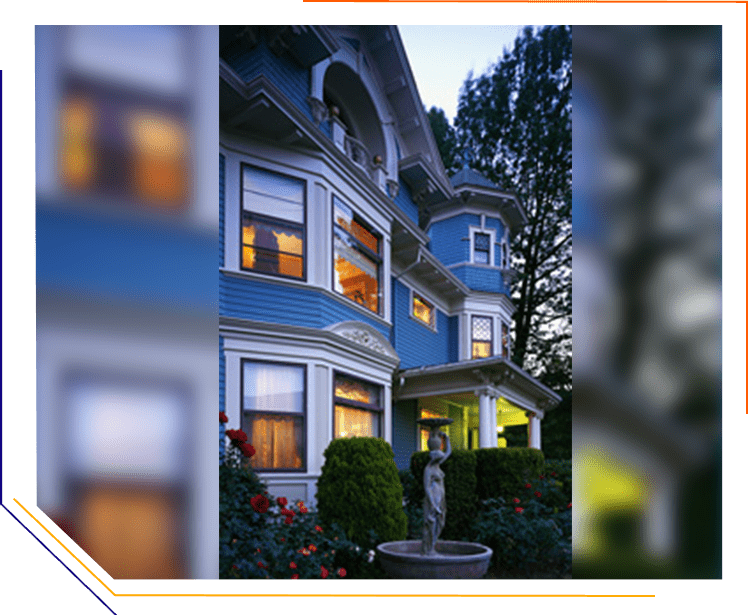 Integrity Electric Philosophy
A quote best sums up our philosophy that owner Jerry Thompson is frequently heard saying: "In business, all you have is your reputation – happy customers are the best advertisement." At Integrity Electric, we sincerely believe it's all about the people with whom we come into contact with. Treating others the way we would like to be treated is of paramount importance. Aiming for integrity and honesty in all our business dealings has been and continues to be our winning formula. Truly, it is a vital component in achieving success, joy, and contentment in business and personally.